Changing Smiles and Transforming Lives
I've practiced orthodontics since 1995 and can honestly say I love my profession now more than ever. Even after creating so many amazing smiles for my hometown community, I'm still excited to come to the office every morning. I look forward to the people I'll meet and spend time with, the conversations I'll have, and the puzzles each person will present.
I think of orthodontics as a chess match: each person is a new game, and I need to find the best moves (treatments) to get the best results in the most comfortable, efficient manner. This challenge keeps me excited and engaged!
Orthodontics is a unique specialty. We see our patients for several years during treatment, and during that time we see them regularly. I get to watch my patients grow during treatment, and they see the change in their appearance. Each person becomes happier and more confident with their appearance, which causes their self-esteem to grow as they feel better about themselves.
By the time my patients are finished with treatment, they have transformed into confident, outgoing individuals with a beautifully healthy smile they love ... and they love to share!
Education
Bachelor of Science in biology – University of Arizona
Doctorate of Dental Surgery – University of Southern California
Master of Science in orthodontics and dentofacial orthopedics – University of Michigan
One of the most exciting things about orthodontics are the constant advances in treatment options. Each year, researchers develop new techniques, materials, and technologies, each with the potential to improve patient care and results.
Throughout the year I take many continuing education courses, attend conferences, seminars, and lectures, participate in an orthodontic study club, and stay current on orthodontic journals. This enables me to learn about and carefully evaluate the latest options, determine which offer the best potential, and then incorporate those into the practice.
My goal is to provide each patient with a stable, beautifully healthy smile and to make treatment seamless and efficient. Continuing education ensures I deliver the best experience and results.
Professional Memberships
American Board of Orthodontics, board certified
American Association of Orthodontists
Arizona Orthodontic Study Club
Beyond the Practice
I'm a Prescott native and was educated through the Prescott Unified School District. I have lived here for 50 years, minus my time in the Army and away at dental school, then completing my postgraduate orthodontic degree.
Laura, my wife, was my high-school sweetheart. We have two children, Garrett, Ellie — along with an English Yellow Lab named Beau.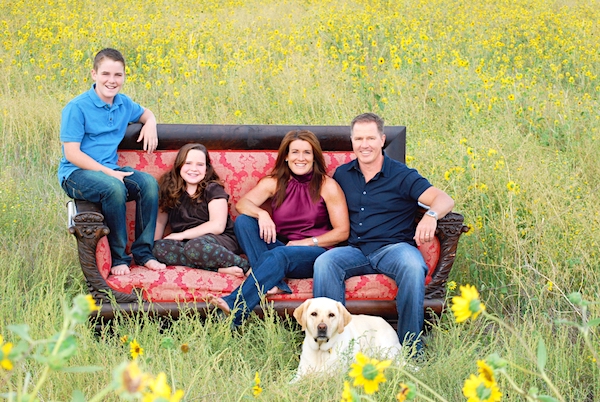 As a parent, much of my free time is spent attending and supporting my children's various sporting events. They play football, baseball, basketball, volleyball, and tennis! Over the years, I've volunteered to coach many of their teams, including youth baseball, Little League, club baseball, and basketball.
I also enjoy hunting, water and snow skiing, and family time at Lake Powell.
I love living in my hometown, helping my community, and making a difference wherever and however I can.